After Boxing day the last thing I want to see is another Turkey sandwich so as I have a fair amount of Asian ingredients in the cupboards I added a few extras and made a Turkey Ramen.
This dish is not too heavy, with a little bit of spice taking it away from the traditional flavours eaten over the rest of the holiday period. It doesn't take long to do which is handy as the last thing you want to be doing is slaving over a hot stove for hours on end.
I use easy garlic and easy chillies just because I hate finely chopping garlic and chillies and if I do I always use gloves as the stink and as a contact wearer, putting chilli fingers in your eyes doesn't half hurt!
You can swap out the turkey for chicken and use this recipe at other times of the year or chuck in some prawns for good measure, I usually add a bit of fish sauce at the beginning if I'm going to add prawns just to give it some extra flavour. And you can add a bit more spice with more chillis or some dried crushed chillis sprinkled on top afterwards. It's such a versatile dish, play around with your favourite combinations and let me know how they turn out.
I never time my recipes but as a guide this takes about 10 mins to prep, about 20 mins to cook, so you're good to go in about half an hour. This serves 2 of us but adjust the recipe for more people and it's a great crowd pleaser.
To accompany this dish I love to make a Roku Gin and Tonic. The Sansho Pepper in this drink gives a little spicy finish to each mouthful and compliments the dish perfectly.
How to make a Turkey Ramen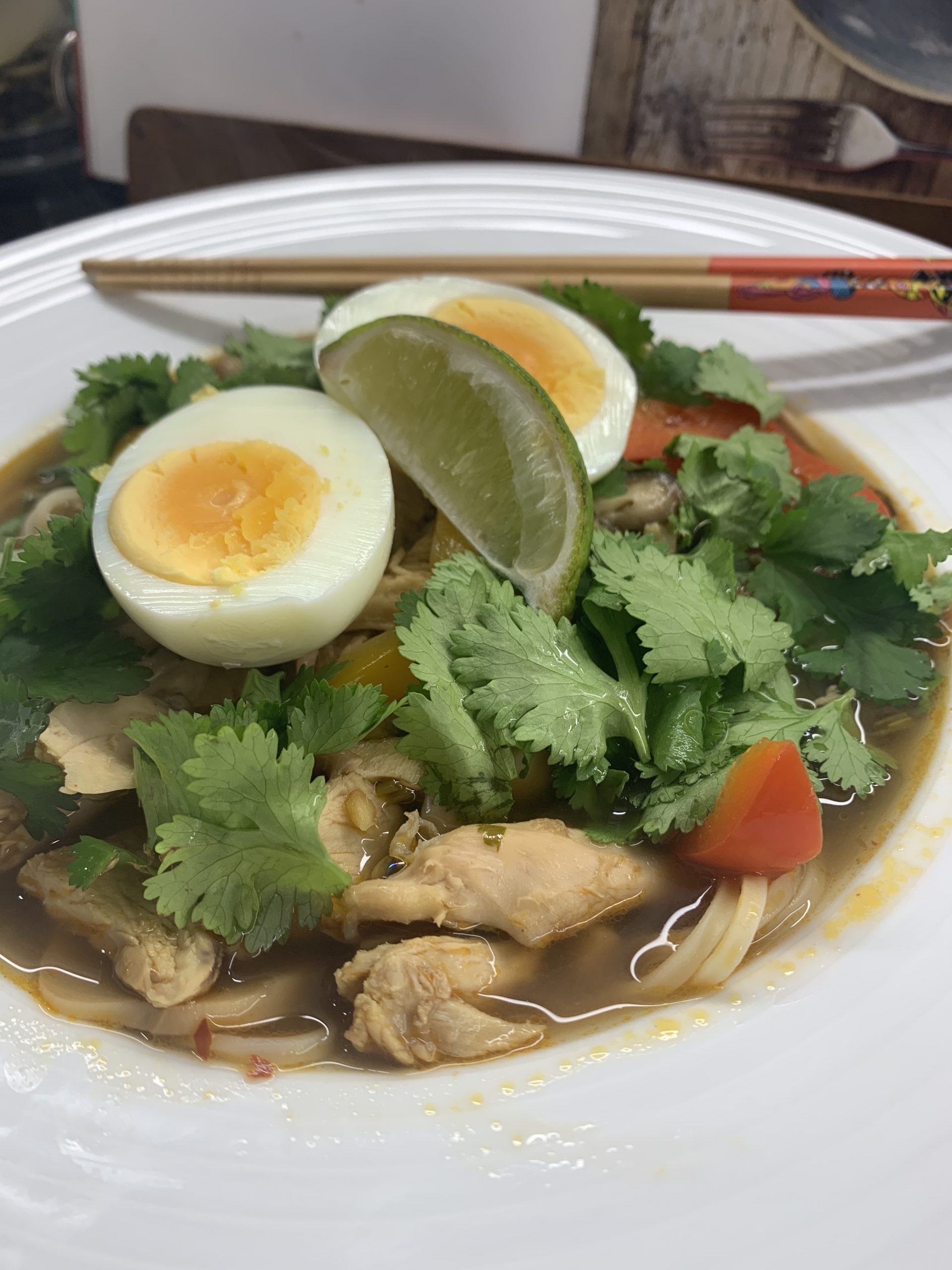 Ingredients:

2 eggs
700ml Chicken stock – chicken stock pot and 2 x chicken oxo
2 nests of egg noodles
1 tsp easy garlic
1 tsp easy chilli
1/2 bunch coriander stalks finely chopped
1.5 tbsp Miso paste
2 tbsp soy sauce
1 tbsp sesame oil
Thumb sized piece of ginger finely chopped
1/2 red pepper and 1/2 yellow pepper sliced
150g Oyster and/or Shitake mushrooms sliced
3 spring onions finely sliced
200g Leftover turkey shredded
Bunch of coriander leaves
1 lime halved
Method:

Cook the eggs for 7 minutes, when done plunge in to cold water and set aside
Meanwhile, make up the chicken stock
Cook the noodles as per the packet instructions. You may want to cook them slightly less as the stock cooks them a little more, I tend to shave a minute off the time.
In a large pan, heat the sesame oil and add the garlic, chilli, coriander stalks, miso paste, soy sauce, ginger and peppers, mix well for about 2 minutes.
Add the stock and cook for 5 minutes more.
Add the mushrooms and spring onions and cook for a further 4 mins.
Peel the eggs and cut in half.
Add the turkey and cook for 3 mins.
Spoon the noodles in to a bowl and ladle the ramen over the top, sprinkle the coriander, finish with the egg and a slice of lime.
Related posts
Meet Emily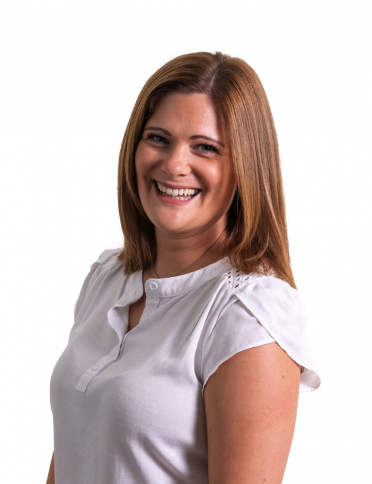 Hurtling in to my 40's this is me sharing my life through a passion for food and drink... especially gin! Previously, I am Emily was a thriving design and marketing business that was merged with Creed Marketing in 2019 – not wanting to let go of a 10 year following the brand has edged in to the world of blogging. Follow my journey at iamemilyuk.