Recipe: Banana Muffins
Emily, 3 years ago
3 min

read
During lockdown we all seem to have been busy making banana bread – I've been cooking up a batch on a weekly basis! But despite it being particularly yummy, my other half isn't keen on the dense texture and put in a request for something lighter, so here we have it!
The recipe I use for banana bread is from BBC Good Food although I don't always bother with the banana chips and the icing as I find it is moist (I hate this word but you can't get away from it in baking!) enough as it is without adding anymore sugar content.
As the recipe is for 'banana bread' it obviously has a loaf like consistency, which for some can be a little too dense. My other, half being one of them prefers the texture of a Victoria sponge, which these muffins seem to handle perfectly.
I have included cinnamon and nutmeg to spice them up a little without over powering the other flavours. I find that just adding a tiny bit of spice to your baking really makes a difference.
I've also popped a teaspoon of organic vanilla bean paste into the mix. You can use vanilla extract but I find that the paste gives a richer, purer flavour and I love the syrupy consistency of the paste.
I've used Muscovado sugar in this recipe which has a stronger molasses content and flavour than refined white sugar and as it contains higher levels of various minerals than standard processed white sugar it is considered to be healthier. Using the Muscovado sugar gives the muffins a really lovely deep brown colour as well.
How to make Banana Muffins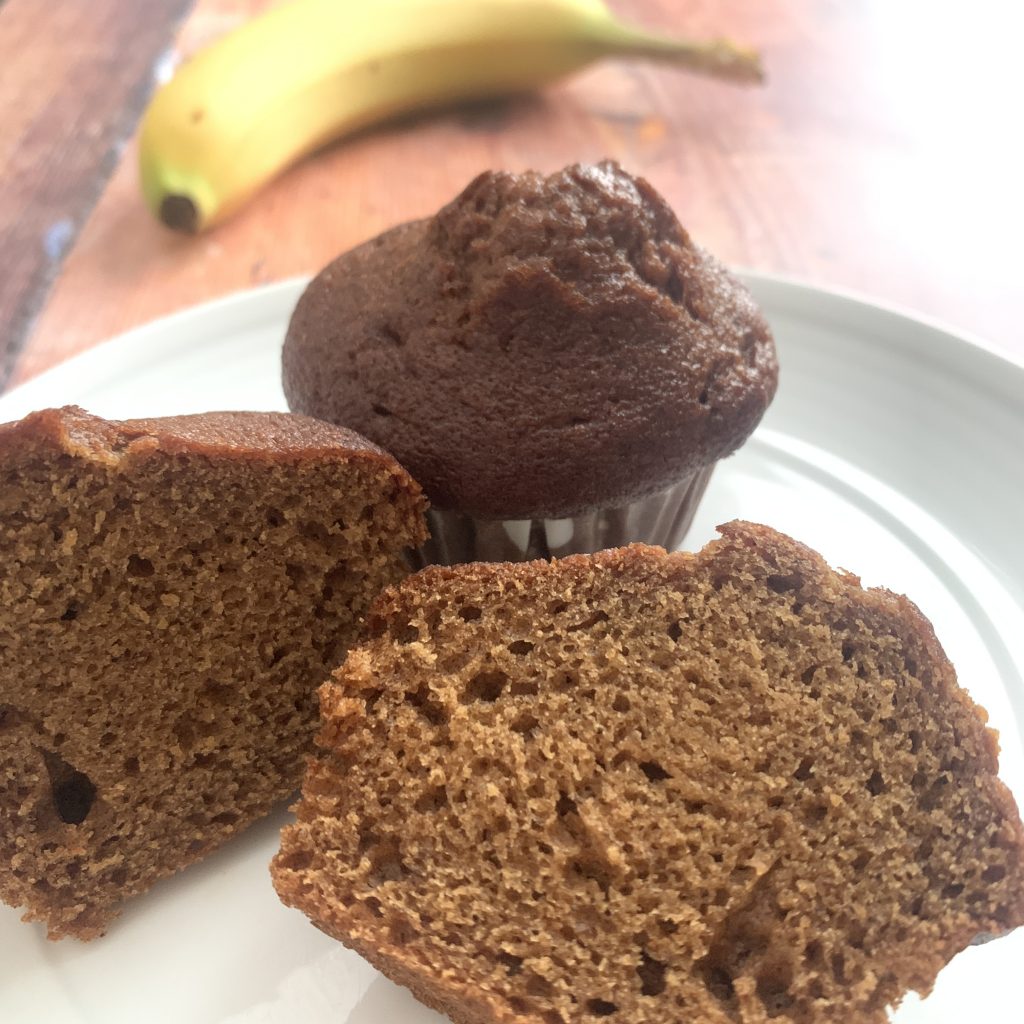 Ingredients:
Makes 12
190g Plain Flour
1 tsp Baking Powder
1 tsp Bicarbonate of Soda (Baking Soda)
1/2 tsp Salt
1 tsp Ground Cinnamon
1/4 tsp Ground Nutmeg
3 Ripe Bananas
85g Unsalted Butter (you can use salted but reduce your 1/2 tsp salt to 1/4 if doing so)
135g Muscovado Sugar
1 Large Egg
1 tsp Vanilla Bean Paste
30ml Semi-Skimmed Milk
Method:
Preheat oven to 200°C (400°F) Gas Mark 6
Line a 12 cup muffin tray with cupcake cases or if you don't have any, spray with FryLight or similar so they don't stick.
In a medium bowl prepare your dry ingredients by mixing the flour, baking powder, baking soda, salt (check your quantities if using salted butter), cinnamon, and nutmeg. Set aside.
In a large, microwavable bowl, melt the butter. This speeds up the process of making these muffins as you don't have to cream everything together for ages and the consistency is really light and fluffy!
Mash the bananas into the butter and then beat in the Muscovado sugar, egg, vanilla bean paste and milk until completely combined.
Pour the dry ingredients into the wet ingredients, then beat or whisk until combined. I use the hand whisk at this stage to ensure it's all totally mixed together and for speed. You should have a lovely thick batter at this stage.
Spoon all of the mixture into the muffin tray cases and bake for 20 minutes until they are cooked through. To tell if they are cooked, I use a method my Grandma taught me, which is to insert a stick of spaghetti into your bake and if it comes out clean, it's cooked, if there's mixture on it put it in for another 5 minutes.
When the muffins are ready, transfer to a wire rack to cool.
When cooled, these muffins will stay fresh in an airtight container for up to 3 days and in the fridge for up to a week. They make perfect healthy(ish) snacks for lunchboxes and food on the go or a yummy breakfast treat.
And the verdict from the other half who requested them was a thumbs up so my work here is done!
Related posts
Meet Emily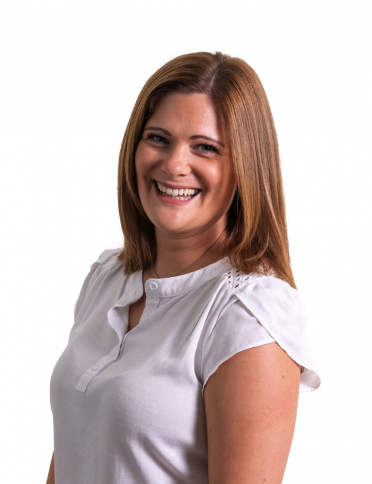 Hurtling in to my 40's this is me sharing my life through a passion for food and drink... especially gin! Previously, I am Emily was a thriving design and marketing business that was merged with Creed Marketing in 2019 – not wanting to let go of a 10 year following the brand has edged in to the world of blogging. Follow my journey at iamemilyuk.