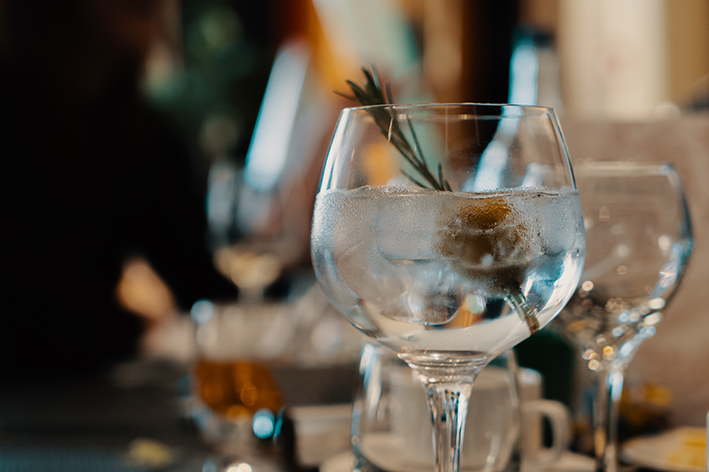 Pimp your Gin
Emily, 4 years ago
5 min

read
The 3 mixer brands you should pay attention to in 2020.
"I don't like Gin!" That's a comment I get a lot during Gin Tastings.
But when I take the time to delve into that statement with a member of the audience, one of 2 things come up. Firstly, it could well be the Gin. Some really don't like these big bold Junipery Gins. Your Tanqueray's, Sipsmith's Hendricks, etc. But they may be totally happy with a more mellow Gin like Brockmans. Or a fruity Pink Gin. *insert one of 1000 brands here!
But. More often or not, it has nothing to do with the actual Gin. It's actually the Tonic. People just don't like the big Quinine notes that Tonic has on offer.
Now. Welcome to my world…
This is now me totally in my element. I'm not a Tonic Hater. But I am a Drinks evolver…
I'll explain.
Throughout the latter part of my last few years in Biz, I've transgressed from a Bartender who will make what you order quite happily, to the kinda guy who realises he has access to 100s of different brands that can help change your whole drinks world.
Of course, Gin & Tonic goes hand in hand. It has done since, well, the year dot. BUT it doesn't have to be. Nor does the sweeter Lemonade have to be the only alternative. Multiple Brands have cottoned on to this in 2019 and they have exploded. So, where to start…
For the purposes of this blog, I'll assume you're Gin Lovers anyway, so I won't bore you with Fever Tree's offering. Unless you've had your head buried in the Sand, you'll know their 14 Flavour Extensions. So, we'll ignore them. We'll also ignore Schweppes too. I'm just going to focus on Three Brands for now. My Favourite three, out of fifteen plus!
Franklin & Sons
F&S have been big players of late. Preferring to concentrate on On-Trade only, meaning you won't get them in most supermarkets, except bigger Co-Ops. But you can get them online from the likes of the Drink Supermarket, or even a mixed case from Amazon.
They have their Four Dual Flavours. Rhubarb & Hibiscus; Grapefruit & Bergamot; Elderflower & Cucumber; Black Olive & Rosemary.
Yes, these all have Quinine in them. But I personally think they're not as Quinine heavy as your Schweppes or Fever Tree.
For inspiration, the Black Olive & Rosemary Tonic goes amazingly well with something like Gin Mare with its Olives, Thyme, Basil & Rosemary Botanicals. The Rhubarb & Hibiscus works with Opihr and its spicy notes. It's not for everyone. But for those that trust me, rarely are they disappointed.
F&S have also cottoned on to the Soda movement too. Basically, Tonic without the Quinine and reduced Sugar.
They have recently rebranded their Soda range to Sisters Soda and Dual flavours. Now you have; Pineapple & Cardamom; Guava & Lime; Pomegranate & Hibiscus.
For inspiration, take your favourite Pink Berry Gin and add a good splash of the Pomegranate & Hibiscus. You won't be disappointed, I promise. I do use these a lot with Rums, for example the Pineapple & Cardamom makes a very naughty low-calorie Pina Colada when mixed with Coconut Rum. But if you're a Gin Lover, try it with Hoxton Gin!
Double Dutch
The early birds on the scene. They launched way back in 2018. They've got a few extensions in their range now, but I'll just give you the 3 big players. Cucumber & Watermelon Mixer; Pomegranate & Basil Mixer; Cranberry & Ginger Tonic. Even the Tonic has minimal Quinine, so if you really hate Quinine, you'll still love this.
These are just pure fun and so diverse. Cucumber & Watermelon with Hendricks is a Taste Sensation. Pomegranate & Basil works again with Gin Mare for a fruity flip. Or Even something like Whitley Neill Raspberry! And as for the Cranberry & Ginger (Ginger is negligible), whack it in a glass with Brockmans. Thank me later.
London Essence
These guys exploded at the tail end of 2019, early 2020, with both Tonics and Sodas.
Let's start with their Tonics. Grapefruit & Rosemary; Pink Pomelo & Pepper; Bitter Orange & Elderflower.
Try the Grapefruit with something like Sipsmith Lemon Drizzle, or even Malfy con Limone. The same goes for the Pink Pomelo, that works so well with a Citrus Gin, my personal favourite actually being Hortus (Lidl) Citrus Gin. That came out last summer. I'm hoping it'll still be around this summer! As for the Bitter Orange & Elderflower Tonic, well, you want a lovely bit bold Juniper Gin for this. Something like normal Beefeater, Sipsmith or Tanqueray.
But London Essence don't stop there. Again, cottoning on to the whole Quinine distain, they launched their three Sodas.
Rhubarb & Cardamom; Peach & Jasmine; Elderberry & Hibiscus.
These make Stunning Cocktails. For example, for a simple flip, swap out your plain boring Soda from a Mojito and use the Rhubarb & Cardamom and oh boy you have a sexy Mojito.
But as we're talking Gin, the same goes for Collins. Gin, Lemon, Sugar…and Soda. The combinations are endless. Think Peach & Jasmine with an Orange Gin such as Tanqueray flor de Seville, or Beefeater Blood Orange. Think Rhubarb & Cardamom with Pink Pepper Gin, or my own favourite, Poetic License Northern Dry. Then you've got that Elderberry & Hibiscus. This is a bigger bolder flavour, so for me, I like the bigger bolder, more robust, but plainer Gins with this. Especially Plymouth Gin. Now I've mentioned these as a Collins with Lemon & Sugar, but of course they'll work as standalone mixers. Gin and Soda.
So, how was that?!
If you're still playing with Gin, still wanting to get into Gin, but it's that Tonic thats still kind of getting in your way. Trust me. Hunt down these brands. You won't be sorry.
Let me know what your Favourites are. What other combinations have you got. Share and help another Gin Lover out!
Related posts
Meet Emily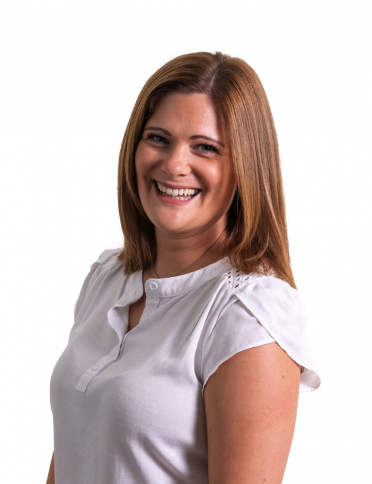 Hurtling in to my 40's this is me sharing my life through a passion for food and drink... especially gin! Previously, I am Emily was a thriving design and marketing business that was merged with Creed Marketing in 2019 – not wanting to let go of a 10 year following the brand has edged in to the world of blogging. Follow my journey at iamemilyuk.